UK Electric Bike Centre – Electric bike hire and tours
The UK Electric Bike Centre offers a unique experience viewing the beautiful Weald of Kent countryside on an electric bike. We have carefully designed a number of routes of different lengths along peaceful backroads – passing vineyards, gardens, villages, woodlands, breweries and castles.
Our routes include:
The Kent Vineyard Route – a 30 mile route through beautiful countryside, see some of Ke nt's award-winning vineyards and stay for a tasting.
The Garden of England Route – a 23 mile route through beautiful Kentish countryside with a pub stop halfway round.
The Castle Route – discover an archetypal 14th century moated castle at Bodiam.
The Smarden Route – a shorter route (15 miles) through beautiful Kent countryside with time to visit a local village pub. Good for a half day tour or for those who prefer to stop for longer.
We can also organise a bespoke route for your group. Please get in touch to discuss the options.
You can navigate using traditional maps or our new navigation app.
For family days out we have children's mountain bikes, tag-alongs and buggies.
An electric bike is designed to enable people of mixed abilities to effortlessly enjoy the pleasures of cycling. Riders have the option of power-assisted pedalling to take the strain when they need it. Electric bikes really come into their own when a group of friends or family take to the road together for a cycle ride. A simple adjustment of the motor setting enables each individual to keep pace with the other members of the group.
Our electric bikes are comfortable and reliable and have a large battery range, enough for a full day's cycling.
We received a certificate of excellence from Trip Advisor in 2015, 2016 and 2017.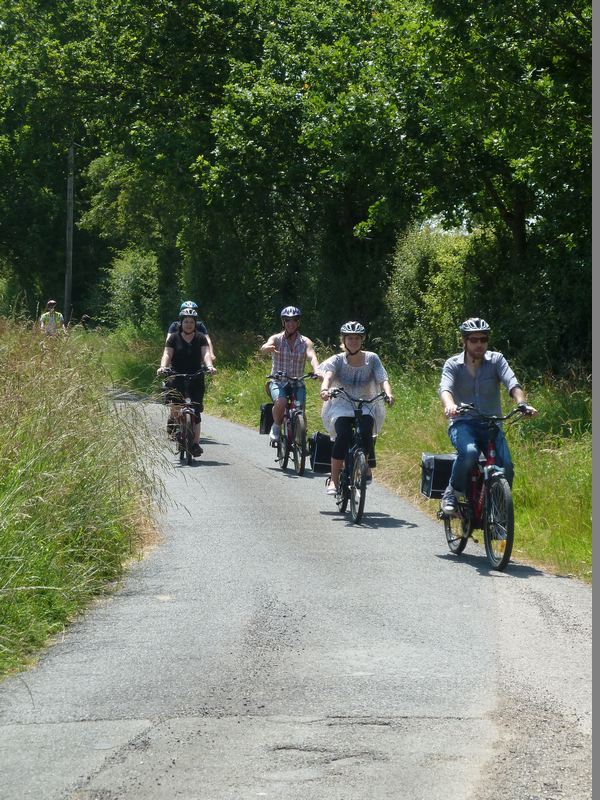 Opening Times
We are open by appointment. Please get in touch with us to arrange a convenient time.
Address
Bloomsbury Retreat, Sissinghurst Road
Biddenden
TN27 8DQ
Entry Price
£45 for a full day's hire (10am-5pm) 10% discount for 4 bikes or more
£35 for a half day hire (10am-1pm or 2-5pm)
Children's mountain bikes, tag-alongs, buggies and baby seats also available