For connoisseurs of great wines, ciders and beers we are fast becoming recognised for the wide variety of vineyards and brewers who are producing top quality products.  Our Cheers wine trail is perfect for taking in the many and diverse vineyards in the area.
 One Day Itinerary
Morning
What better way to start the day than by exploring the beautiful Kentish countryside around Tenterden.  Head towards Biddenden Vineyards, well known for its award-winning wines, Kentish ciders and juices.  Stop for morning coffee in the vineyard shop where you can indulge in some free tastings as well as stocking up on a selection of quality local products.  And get back to nature with a stroll around the 24 acre vineyard.
Close by is the picturesque village of Biddenden, famous for the Biddenden Maids, twin sisters Elisa and Mary Chulkhurst who were conjoined twins born in 1100 and who lived for 34 years.  Biddenden is also home to The West House, a Michelin-star restaurant owned and run by Graham Garrett, as well as tea shops and pubs, all set along the charming High Street which is  lined with latticed windowed Flemish weavers cottages.
Lunch
Tenterden
Often described as the 'Jewel of the Weald' Tenterden is a charming typically English country town.  Chock-full of history, architecture and excellent shopping, Tenterden is an ideal spot for lunch, with its wealth of traditional pubs, tearooms and restaurants dotted along the High Street that cater for most tastes. 
Take in a spot of shopping and browse the many antiques shops and independent stores that make Tenterden so appealing.  For beer lovers Tenterden is also home to the Old Dairy Brewery, a traditional 30 barrel microbrewery which offers seasonal and speciality beers – why not  book a tour and a tasting?  It's located just off the High Street and next door to the famous Kent & East Sussex Railway which offers nostalgic steam trips through the rolling countryside of the Rother Valley.
Afternoon
Just a short two mile drive away you will find the Chapel Down Winery located at Smallhythe.  Chapel Down is England's leading wine producer offering a world-class range of sparkling and still wines, together with an award-winning range of Curious beer and cider. A guided tour followed by tastings is a must.
If you missed lunch in Tenterden, the Swan at Chapel Down is a family-friendly restaurant with Terrace dining. Experience the finest locally and regionally-sourced produce, cooked to perfection, in an elegant, relaxed and informal environment.  Afternoon teas and dinner options are also waiting to be experienced.
And if you're still thirsty for more, the Hush Heath Estate at Staplehurst is also a must. Amidst the 400 acre estate, which you are welcome to explore, is the 40 acres of vines that creates vibrant, fruity wines.  Pre-booking is essential if you wish to take a guided tour, or simply turn up for a tasting.
If you're planning your trip in advance there's even more to discover. Gusbourne Estate at Appledore is becoming known as a producer for modern English sparkling wines that feature on the menus of some of the country's finest restaurants.  Book a tour and tasting in the ultra-modern Nest tasting room. 
Woodchurch Wines is another relatively new award-winning wine maker who are quickly becoming know for the quality of their English Sparkling wine which they first released in 2015.  They are open Saturdays and Sundays, 11am-5pm. Private tours are also available by appointment throughout the year.
A number of smaller wine growers are also featured in our Cheers wine trail, look them up for opening times, tours and tastings.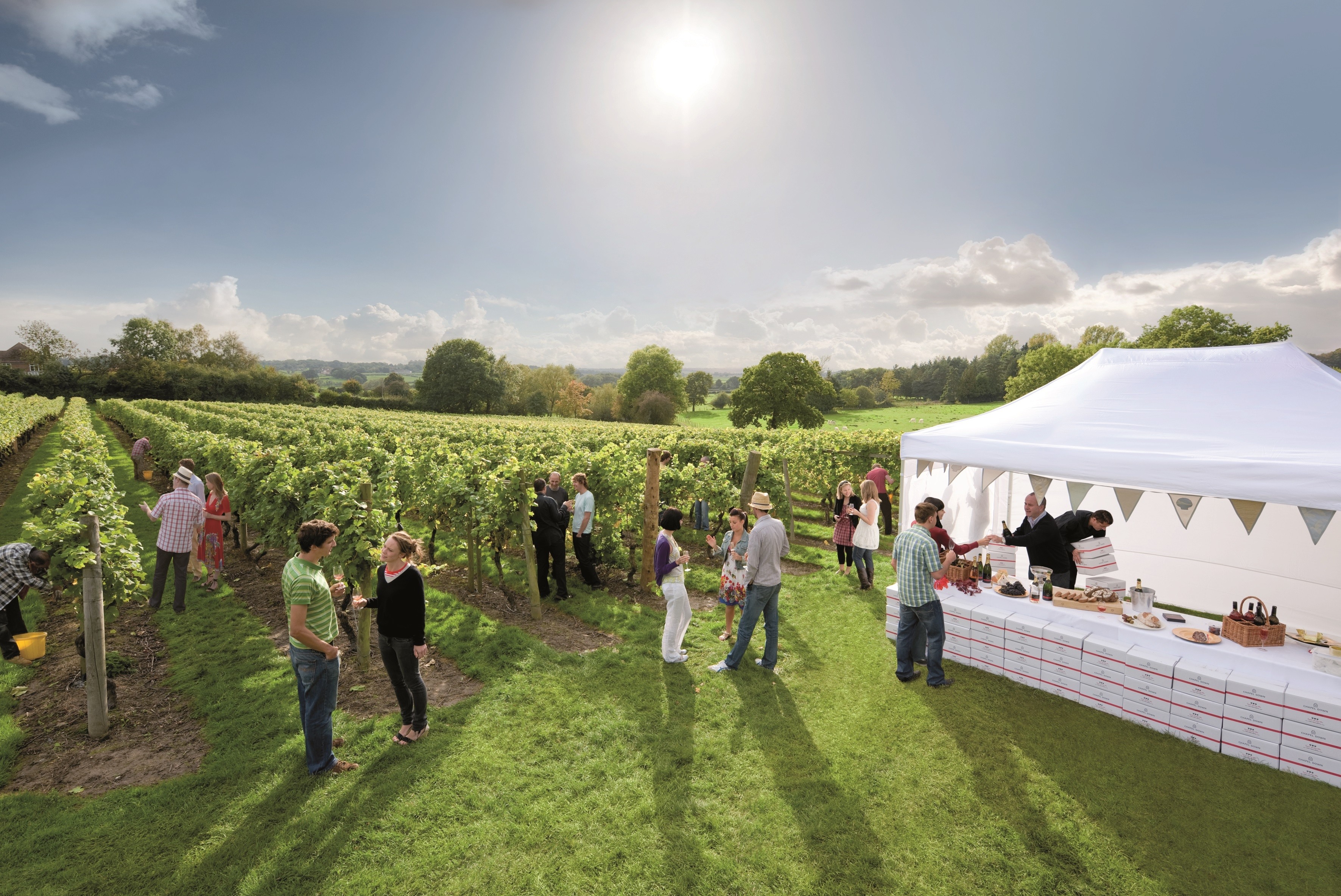 T: 01580 766111
retail@chapeldown.com     
01580 761616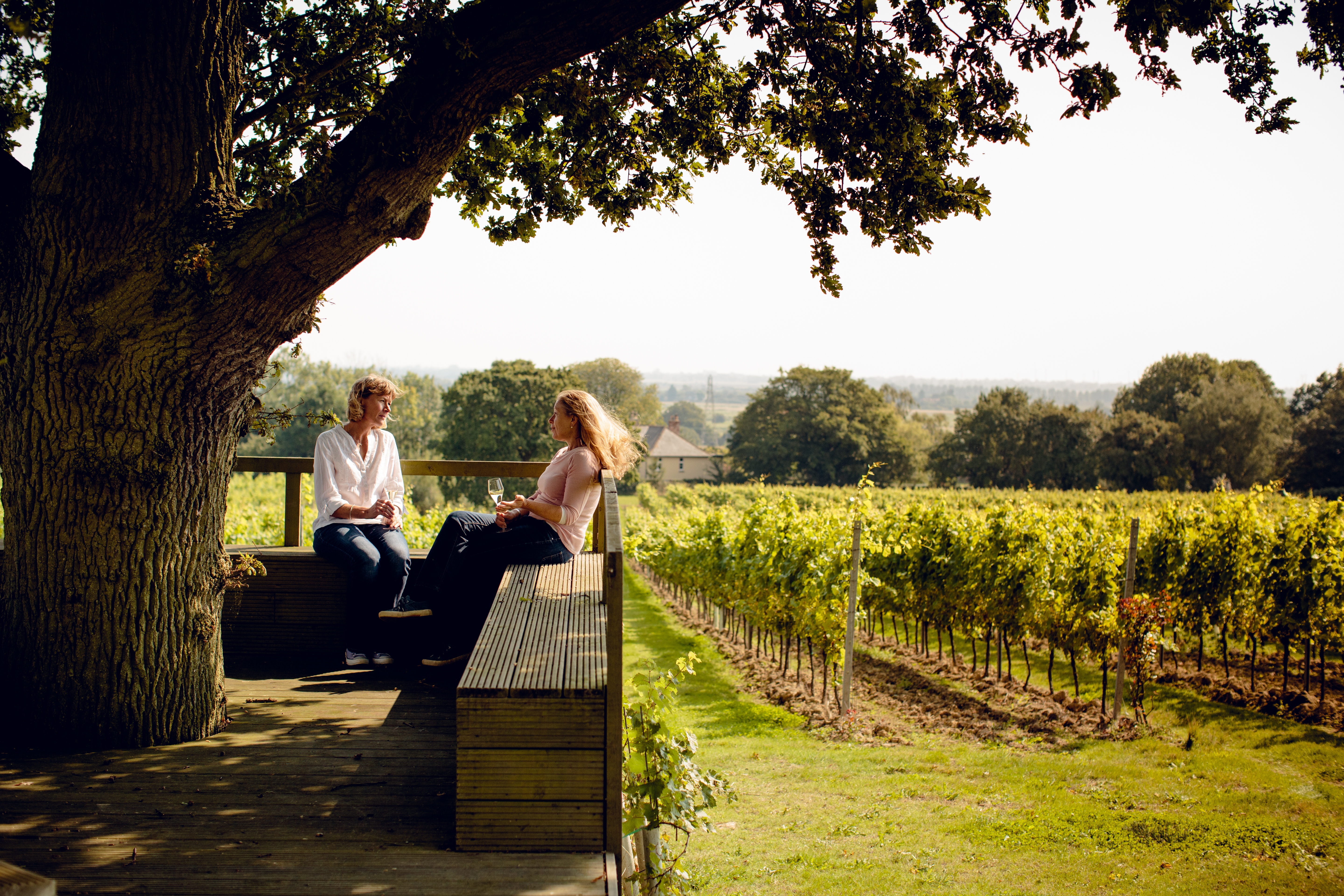 Gusbourne Estate
T: 01233 884680
info@gusbourne.com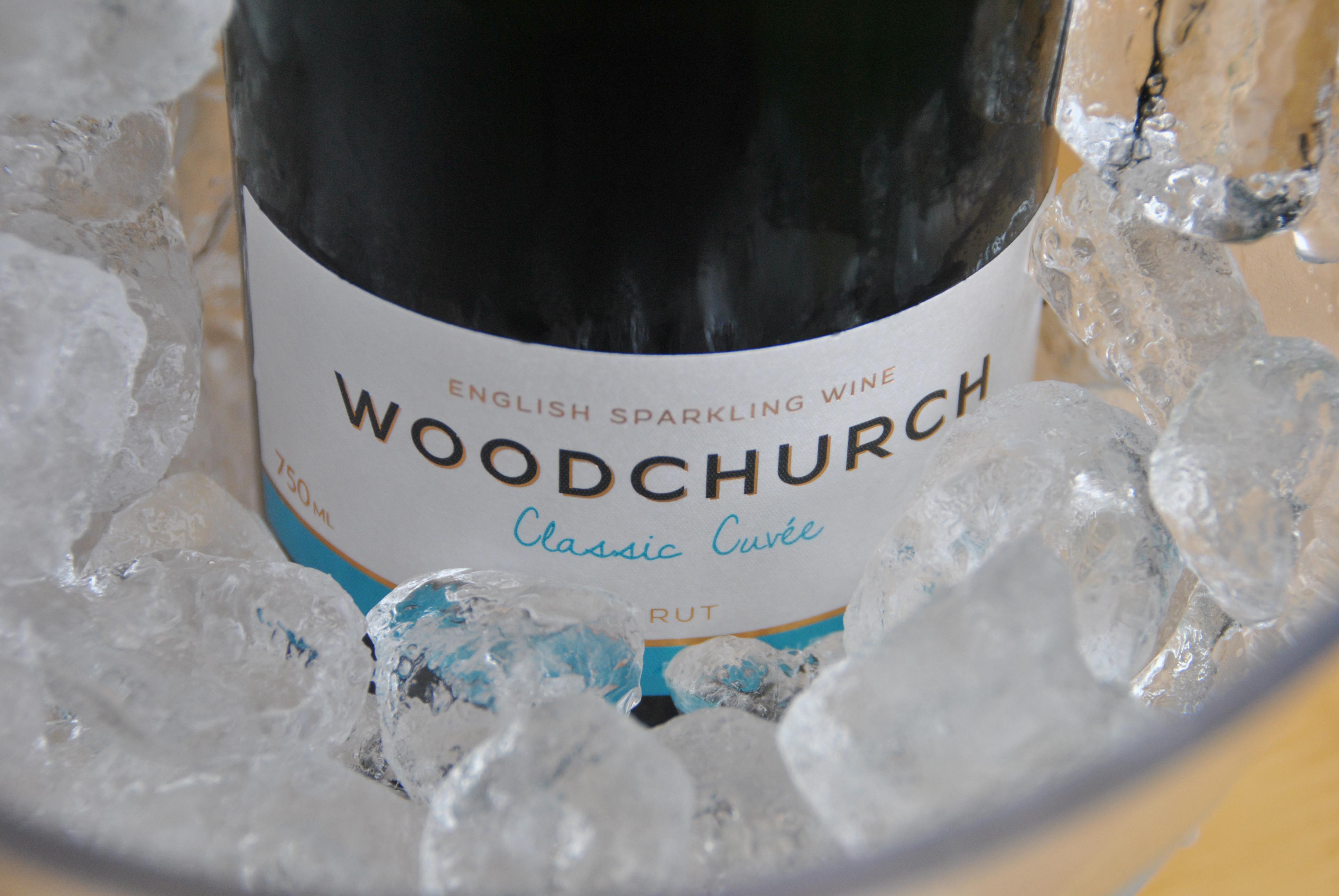 Woodchurch Wine
T: 07796 693935
info@woodchurchwine.co.uk