Wonderful country break in fabulous contemporary house with large gardens and a treehouse ideal for all the family.
Beautifully furnished
Treehouse
Fabulous outside space

Woodhouse is such a unique find, an immaculately designed 2 storey detached family country home in Woodchurch. Furnished in a contemporary style with oak wood cladding, offering a light modern décor, the addition of handpicked art objects combined with a warm atmosphere are the ingredients to make you feel welcome at this home as soon as you arrive.
Surrounded by lush Kent countryside, offering an extensive garden that hugs the house, a real tree house for the children will make this holiday home the place to be during summer.
The open plan conservatory dining room offers you and your family the best seat in the house admiring the garden, it's terrace and the surrounding green fields. During glorious summer months you can enjoy a glass of wine or a BBQ on the south facing terrace or on the private balcony on the first floor.
During cooler times of the year, an internal dual aspect log burner in both the cosy snug and the open plan sitting room make it the ideal spot for a glass of your favourite wine and delving into a good book. Pure Heaven!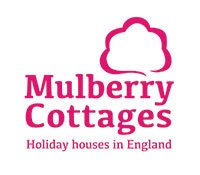 1 / 8
Address
Ashford,​ ​Kent
​TN26​ ​3QP
Contact